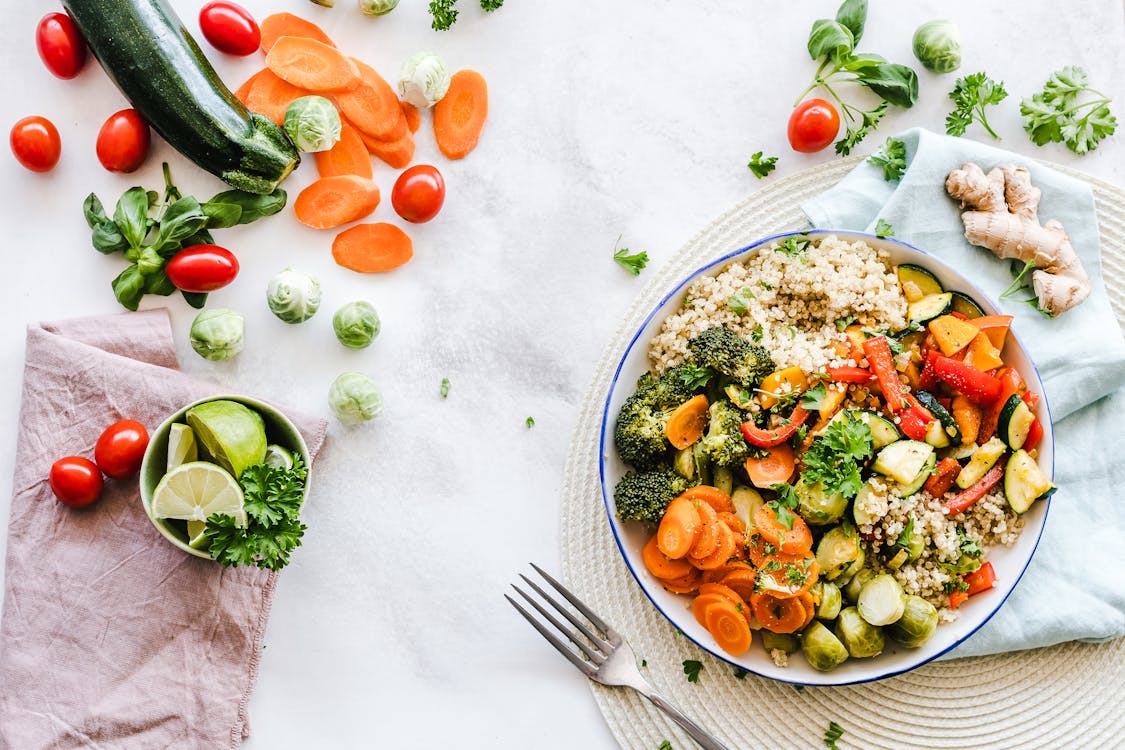 A healthy diet is essential for living a healthy life. It keeps our bodies and minds fresh and healthy. A healthy diet includes vegetables, fruits, whole grains, protein, and healthy fats, etc. A healthy diet protects our heart, refreshes our moods, and makes our bones and body strong.
Here are some benefits of eating a healthy diet.
1. Diabetes
Diabetes is an extremely dangerous disease and if you do not take it seriously it will be deadly. You can control your diabetes level by eating a healthy diet. Following are some benefits of a healthy diet.
Eating a healthy diet can manage your diabetes.

It can stimulate your cholesterol level and blood pressure.

Eating a healthy diet maintains your body weight.

A healthy diet can directly affect your sugar level in your body and thus maintains diabetes.
2. Heart diseases
As we know heart disease is a major problem nowadays, it is a deadly disease. In the United States, heart diseases are estimated to be the main cause of death. According to recent reports, physical activity and a healthy diet can help to lessen the rate of heart diseases. By controlling your blood pressure and cholesterol level, a healthy diet can lessen the risk of numerous cardiovascular diseases such as heart attack, heart failure, and heart infection.
3. Moderate Weight
Obesity and being overweight can lead to many chronic diseases. Therefore, we should try to keep our bodies at a moderate weight. A healthy diet helps you in maintaining your body weight. Vegetables, beans, fruits are low in calories and help you to lose weight.
4. Strong Bones
Eating foods that are rich in magnesium and calcium such as broccoli, cabbage, green vegetables, seeds, nuts, and cauliflower can make your bones strong. If you have strong bones, it means that you have a lower rate of getting any bone-related diseases. Strong bones also keep us physically strong and we can perform daily life activities without any difficulty.
View Details