Cool Story - Simple Ideas to Help Homeless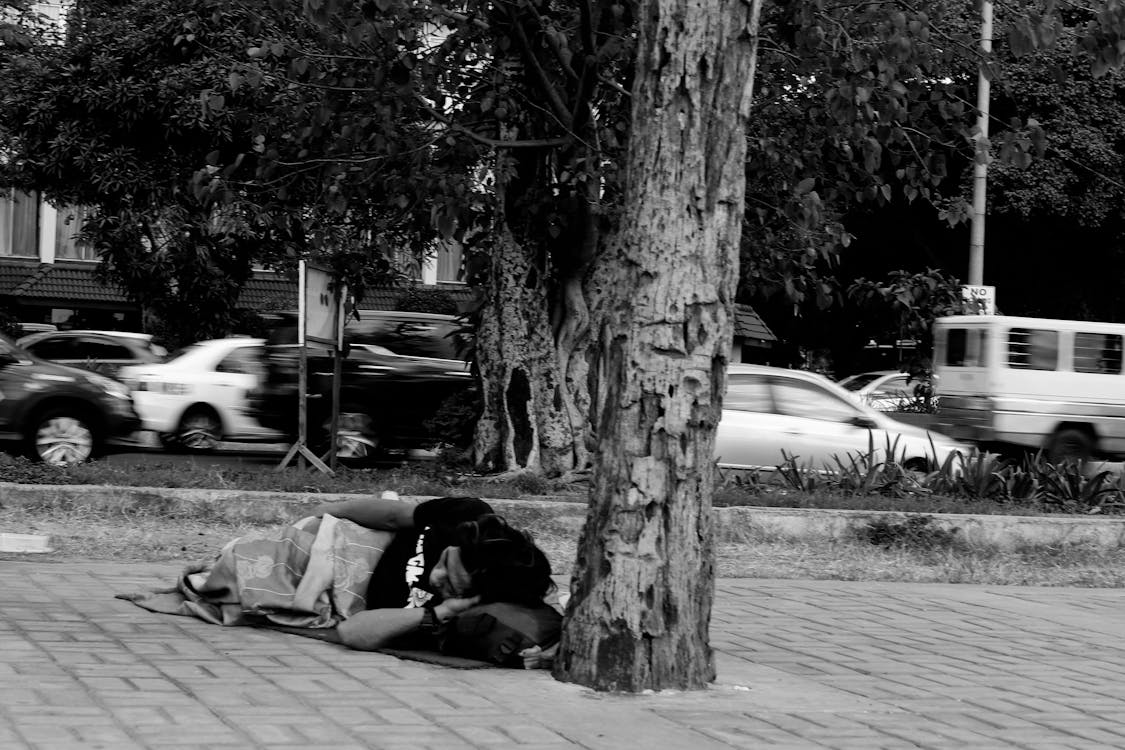 Homes are very dear to us and it becomes more valuable to us when we see homeless people on the streets. Thousands of people are living on the streets. Some people live in their vehicles because they are unable to rent a room.
Homeless people experience hard times and do not enjoy their life. They are just surviving and passing their time. They burned under the harsh sun and froze during the cold nights. Children of these people are crying with thirst because of the severe hot climate. These heartbreaking moments hurt most of us and we want to help them in any possible way.
Many people are still helping homeless people in multiple ways. We should also encourage them and take part in their movement. It is a great opportunity if you want to bring a change. Helping homelessness will bring a big difference around you. Therefore, we have compiled a list of ways to help the homeless.
You can donate money to your local organization that is supporting the homeless. You should also tell the homeless about these organizations for seeking help.

You and your friends can arrange a meal package for them. You can take fruits, vegetables, bread or canned food for them.

Homeless have to face the severity of climates. So, you can donate your gently used clothes to them. Tell them about your donation with your friend and ask them for support too.

Homeless hardly find fresh and clean water to quench their thirst. You can set up a water cooler near them for the availability of clean water

You can volunteer your time at your local homeless shelters or service organizations. Take your friends with you and work to serve the homeless.

You can collect a huge amount of money through social media and crowd-funding. You can also visit schools, colleges, or other institutes to collect funds for homeless people.
View Details
---
Get inspired by these stories and start your own cool deeds. Let's fill every neighborhood with good and cool activities. Start your first GroupUp activity or event, invite others, register participants & share your cool deeds so others can follow. Use CoolDeeds.com absolutely free tools to start your initiative. All for FREE, click here to start now.
Step 1: CREATE THE EVENT/ACTIVITY:
Get inspiration and pick a date and create an "Event / Group Up" at www.cooldeeds.com. It is absolutely FREE. There are so many ideas on www.CoolDeeds.com, let's take one and go with it or come up with your own ideas and start something good and cool in your neighborhood. Click here to get started.
Step 2: ANNOUNCE & INVITE:
Share it on Facebook, Twitter, and other social media accounts to announce. Send an invite to your friends, neighbors and family to join the "Event / Group Up".
Step 3: PERFORM EVENT & FEEL GOOD:
Perform the event, take images, videos, and share on www.CoolDeeds.com to inspire the world so others can do the same in their community and neighborhood.
You did it.......Even if you did this alone, you should be proud of yourself as we surely are. Let's start creating an "Event / Group Up" today. Please note CoolDeeds.com is absolutely FREE for all the above activities. Our only purpose is to spread good and cool activities everywhere.