Cool Story - BirdLife International - one of the leading organization that works for the welfare of birds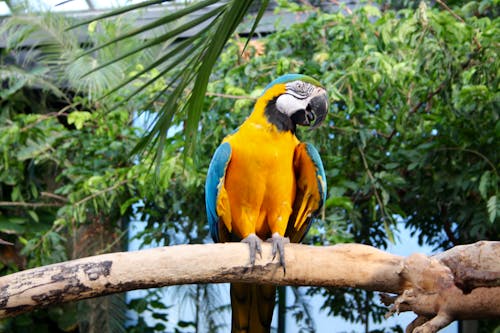 BirdLife International is an organization that works for the conservation of birds. This great organization is trying to protect the habitat of birds and also their global diversity. It is one of the leading organizations that is struggling to conserve birds. They work mutually in a collaborative and coordinated manner. Their purpose is to develop a global community by joining multiple national conservation organizations.
BirdLife International envisions a world in which human beings and nature live together peacefully, more equitably, and sustainably. They were on a mission to prevent the extinction of wild bird species. They desired to improve their working quality by conserving birds on a larger scale.
They want their long-term and great impact on the conservation of both people and nature. This organization also wants to empower people by eliminating poverty and aim to ensure sustainability in the utilization of natural resources.
Everyone should care about the welfare of birds and support this organization to ensure their continuous work. By donating money and volunteering your time, we can make a big difference and helps to make our world a better place for the birds
View Details
---
Get inspired by these stories and start your own cool deeds. Let's fill every neighborhood with good and cool activities. Start your first GroupUp activity or event, invite others, register participants & share your cool deeds so others can follow. Use CoolDeeds.com absolutely free tools to start your initiative. All for FREE, click here to start now.
Step 1: CREATE THE EVENT/ACTIVITY:
Get inspiration and pick a date and create an "Event / Group Up" at www.cooldeeds.com. It is absolutely FREE. There are so many ideas on www.CoolDeeds.com, let's take one and go with it or come up with your own ideas and start something good and cool in your neighborhood. Click here to get started.
Step 2: ANNOUNCE & INVITE:
Share it on Facebook, Twitter, and other social media accounts to announce. Send an invite to your friends, neighbors and family to join the "Event / Group Up".
Step 3: PERFORM EVENT & FEEL GOOD:
Perform the event, take images, videos, and share on www.CoolDeeds.com to inspire the world so others can do the same in their community and neighborhood.
You did it.......Even if you did this alone, you should be proud of yourself as we surely are. Let's start creating an "Event / Group Up" today. Please note CoolDeeds.com is absolutely FREE for all the above activities. Our only purpose is to spread good and cool activities everywhere.