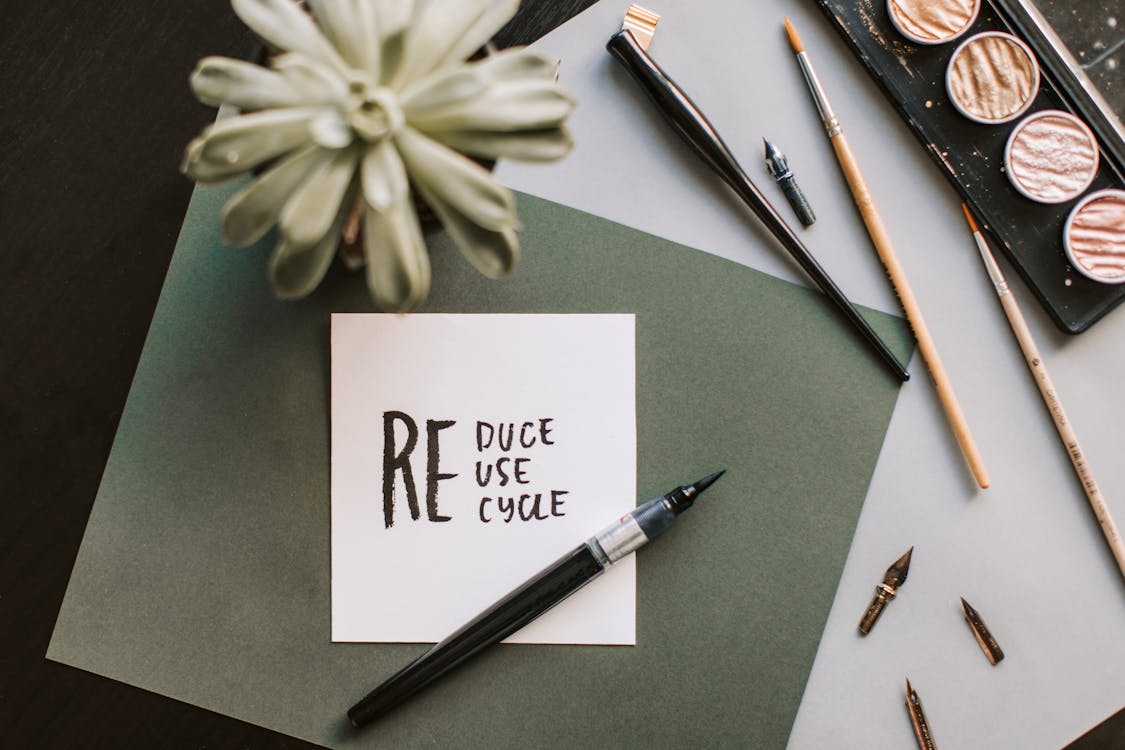 Americans throw away food, cans, glass bottles, jars, and plastic in a large quantity. This waste then sent to a dump, or landfill, where it takes hundreds of years to decompose.
These harmful materials are making our planet a huge garbage site. We should try to minimize this as fast as possible. Our earth needs to be clean and it is only possible by practicing the three Rs of the environment that are:
" REDUCE REUSE RECYCLE "
REDUCE
We should try to avoid buying things that cannot be recycled. It is the best way to help our environment. By reducing mass production you can also help your country's economy.
REUSE
Try to reuse things more often. The following are some ideas that you can follow to reuse old materials:
Use cloth sacks for shopping instead of using paper or plastic bags. The cloth sacks can be used again.

Use plastic containers and reusable lunch bags for lunch.

Instead of throwing things that you can't use, you can give them to someone else who can probably use them. You can also donate these things to nonprofit organizations.

Use reusable plastic containers for storing food.
RECYCLE
Plastic, glass, and many other recycled items are gone through a recycled process that makes it possible to reuse them. You should buy products that can be recycled.
In addition to this, you can help the environment by just keeping Three dustbins in your homes. Collect glass, plastic, and paper in these three bins separately and store them for recycling.
View Details